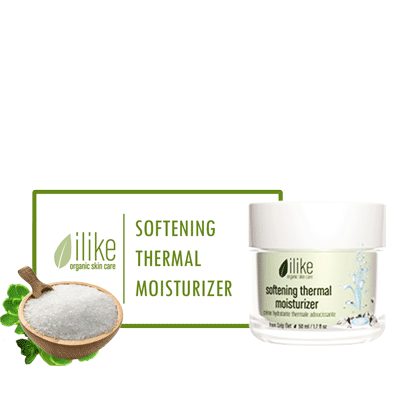 Ilike Moisturizer - Softening Thermal
Regular price $64.00 USD Sale
certified organic with no parabens or other synthetics
harvested and processed by hand to ensure delicate plant structure not damaged
cold processed fruits, vegetables and herbs converted into pulps not extracts! to retain the full concentration and power of the herbs
the original made in Hungary for over 50 years
This moisturizer has a wonderful aroma and skin softening effect. It is recommended for dehydrated, dry, itchy skin. It is made with the famous Hungarian thermal spring water, shea butter and castor oil.
Skin Types / Skin Conditions:
sunburn
dry skin
normal/combination skin
wrinkles
male skin conditions
chapped skin and dry areas
premature and mature skin
scaly skin
itchy skin
dehydrated, dry skin
Effects:
hydrates
softens skin
contains mineral-rich Hungarian thermal water
relieves itching caused by dry skin
alleviates dry skin
protects against chapping, cracking and roughness due to dryness
protects the skin against the abuse of elements
Directions for application:
Apply a thin layer of moisturizer after cleansing skin and applying toner and serum. Use moisturizer as a final step of your daily regime in the morning and the evening.
Ingredients:
Hungarian Thermal Water, Castor Oil, Corn Germ Oil, Shea Butter, Vitamin C and E, Mineral Salts, Trace Elements